Nonetheless Productions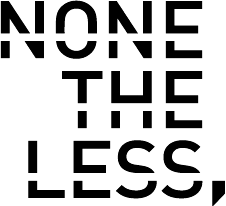 PRODUCERS
Giulia Caruso and Ki Jin Kim are award-winning producers and founders of Nonetheless Productions. After moving to Los Angeles from Italy and South Korea respectively, Giulia and Ki Jin started the filmmaker collective Nonetheless Productions with partner Gorav Kalyan. In 2017, they won an Independent Spirit Award for Andrew Ahn's debut feature SPA NIGHT. Their latest feature, COLUMBUS (starring John Cho, Haley Lu Richardson and Parker Posey) premiered at Sundance and Rotterdam 2017. COLUMBUS is self-distributed through the first Sundance Creative Distribution Fellowship – after opening in theaters on August 4th, it went on to gross over one million at the box office.
Nonetheless has produced content for clients such as Focus Features, Intel, MTV, KCET and GoPro – including the award-winning Sundance short films Myrna the Monster and Deer Flower, and Rhys Ernst's GLAAD-awarded docuseries We've Been Around.
Giulia and Ki Jin are alumni of the Sundance Creative Producing Summit, Film Independent Project Involve, Rotterdam Producers Lab and Berlinale Talent Campus. They both hold MFAs in Film Directing from CalArts.
Next →